E-Locker
Showing all 3 results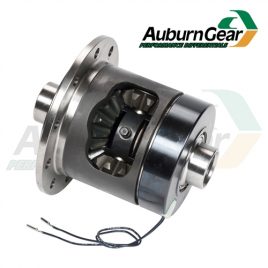 Auburn Gear ECTED Max-Locker For Ford 8.8-Inch 28-Spline Axle
Auburn Gear ECTED Max-Locker differentials maximize your vehicle's traction with on-the-go system engage. These electronically controlled traction-enhancing differentials are selectable lockers offering the traction control of a limited-slip differential and a full-locking differential–all in one! Hand-inspected and assembled, Auburn Gear ECTED Max-Lockers feature a unique cone-clutch design with gearing made from aircraft-quality 9310 heat-treated billet steel for tough-as-nails strength. The lockers operate quietly without any shift fork or pins to line up to change the locker mode. With a limited-slip mode for on/off-road excitement and a true locker mode for the quarter-mile and nasty off-road terrain, Auburn Gear ECTED Max-Locker differentials deliver superior traction capabilities on the street, at the track, or off-road.
Technical Details:
For Use With 28 Spline Axles
For Use With All Ratios
Able To Shift From Limited Slip To Spool On The Fly
No Additional Parts Needed
Smooth Street Operation
4 Year Replacement Warranty
Fits:
1990-2011 Ford Ranger with a 28-spline 8.8-inch axle. Will not fit the Ford Ranger FX4 if equipped with 31-spline 8.8-inch axles.
Amazon's Price:
not rated
Order Product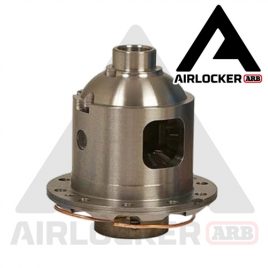 Eaton E-Locker For Ford 8.8-Inch 28-Spline Axles
Eaton electronic ELocker differentials offer you the best of both worlds. Imagine having the comfort and convenience of an open differential for around town, and the powerful traction of a full-on locker when it's necessary. This is exactly what the Eaton ELockers provide. With the push of a dash-mounted button, you decide when the differential should be fully locked for maximum traction to both wheels, or free to differentiate for the best fuel mileage and tire tread life. Whether you're running a 2WD or 4WD, open or locked, the Eaton ELockers put the driver in total control! Order the carrier designed for your axle model. Fits: 1990-2011 Ford Ranger with a 28-spline 8.8-inch axle. Will not fit the Ford Ranger FX4 if equipped with 31-spline 8.8-inch axles. Amazon's Price:
not rated
Order Product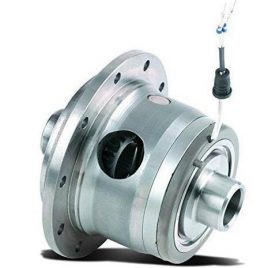 Eaton E-Locker For Dana 35 TTB 3.54-UP Ratios
Eaton electronic ELocker differentials offer you the best of both worlds. Imagine having the comfort and convenience of an open differential for around town, and the powerful traction of a full-on locker when it's necessary. This is exactly what the Eaton ELockers provide. With the push of a dash-mounted button, you decide when the differential should be fully locked for maximum traction to both wheels, or free to differentiate for the best fuel mileage and tire tread life. Whether you're running a 2WD or 4WD, open or locked, the Eaton ELockers put the driver in total control! Order the carrier designed for your axle model. Fits 1990-1997 Ford Ranger Dana 35 TTB axles with 3.54 and up gear ratios. Amazon's Price:
not rated
Order Product