Warn Snatch Block
Showing all 2 results
Warn 20,000 lb Snatch Block
Used properly, the multi-purpose Warn Snatch Block can double the pulling power of any winch, or change your pulling direction without damaging the wire rope. They also help to reduce heat buildup and amperage draw. 19,000 pound maximum capacity snatch block, with grease port and overload indicator. For winch capacities to 9,500 pounds with 5/16 inch wire rope.
20,000 lbs maximum capacity snatch block
With grease port and overload indicator
For winch capacities to 10,000 lbs with 5/16" (8mm) wire rope
Amazon's Price:
not rated
Order Product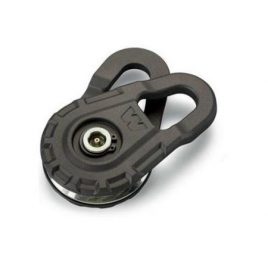 Warn 12,000 lb Epic Snatch Block
Designed to help off roaders get the most out of their WARN winch, withstand the elements and look great, the newly available WARN Epic Winching Accessories take optimal performance to another level. Featuring a Warn-exclusive 12-stage coating process; utilizing e-coat and powder coatings, these market leading accessories deliver visual appeal, improved impact-resistance and a longer wear cycle than standard winch accessories.
Able to accept both wire and synthetic rope
Helps reduce heat buildup and amp draw during recovery
Double pulling power of any winch
Change pulling direction without damaging rope
12,000 lb. capacity
Amazon's Price:
not rated
Order Product