Tuff Country Lift Kit
Showing all 2 results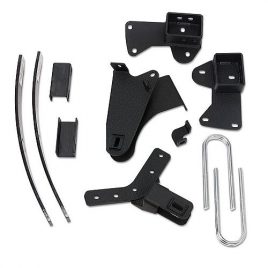 Tuff Country 4-Inch Lift Kit P/N 24860K
This Ford Ranger 4-inch lift kit is designed to give the highest quality while being affordable. Included for the front end is new front coil springs, radius arm drop brackets, drop pitman arm, axle pivot brackets (with camber adjustment bolts, -2.5 to +2.5 degree) and sway bar drops keeps everything proper aligned. By using a camber adjustment bolt, -2.5 to +2.5 degrees of adjustment is added. The rear is lifted with add-a-leafs that are added to the stock leaf springs.
Specifications:
Allows up to 31 inch tires
Axle pivot brackets include camber adjustment bolts for precise alignment
Coil springs give comfortable ride, yet durable enough for off-road
Shocks NOT Included
Limited Lifetime Warranty
Made in the USA
Amazon's Price:
not rated
Order Product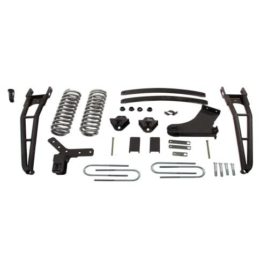 Tuff Country Performance 4-Inch Lift Kit P/N 24865K
This performance lift kit for the Ford Ranger includes extended radius arms for improved articulation & tire clearance. EZ-Ride coil springs lift the front end, add-a-leafs are used in the rear. Alignment is maintained using radius arm drop brackets, axle pivot brackets and sway bar drop brackets.
Specifications:
Extended radius arms improve articulation and tire clearance
Axle pivot brackets include camber adjustment bolts for precise alignment
Additional tire clearance for 31 inch tires
Does NOT Include Shocks
Limited Lifetime Warranty
Made in the USA
Amazon's Price:
not rated
Order Product