Grill Guard
Showing all 3 results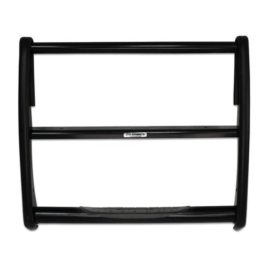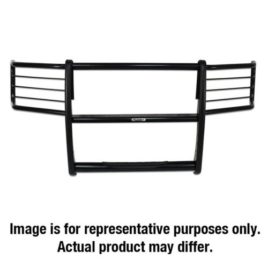 2001-2005 Ford Ranger Go Rhino! Grill and Brush Guard
Go Rhino Black 3000 Series StepGuard Grille Guards are designed to provide excellent protection against impacts. They feature a black powder coating which provide long lasting durability and enhances styling effectively. These grille guards include a patented built-in step equipped with a step pad offering brilliant accessibility to the hood and wind shield area. They are rust resistant and ensure easy installation. This version of the 3000 Series also has brush guards to protect the headlights. Amazon's Price:
not rated
Order Product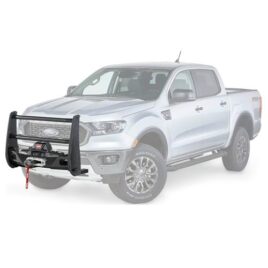 2019-2020 Ford Ranger Warn 104255 Trans4mer Grill Guard
The WARN 104255 Bolt-On Center Grille Guard is commercial-grade and designed for the 2019-2020 Ford Ranger. It provides heavy-duty protection for the vehicle's bumper, grille, fascia, and winch mounting system. Features a flat side member design with a stylized and replaceable rubber trim and includes 2" tubular cross members (one with welded tabs to mount lights). The innovative design reduces the install time due to no cutting, drilling, or grinding required during installation. The WARN 104255 Bolt-On Center Grille Guard requires
WARN PN 103322
mount system and is designed, tested, and made in the USA. Note: this will restrict the use of adaptive cruiser control and front parking sensors.
Bolt-on center grille guard for 2019-2020 Ford Ranger; Provides protection for the vehicle's bumper, grille, fascia, and winch mounting system

Features flat side member design with a stylized and replaceable rubber trim

Includes 2" tubular cross members, one with welded tabs to mount lights

No cutting, drilling, or grinding is required for installation allowing for reduced install time

Requires WARN PN 103322 mount system; Designed, tested, and made in the USA
Amazon's Price
not rated
Order Product