Detroit Locker
Showing all 3 results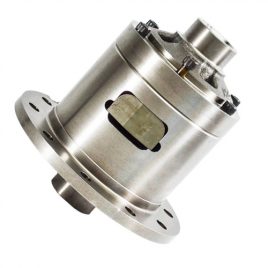 Detroit Locker DET187C-145A For 1987-Up Ford 8.8-Inch 31-Spline Axles
The Detroit locker provides maximum traction for off-road or racing use. The heavy-duty case and internals provide a dramatic increase in strength while giving 100% torque to both tires. The mechanically-operated unit works by locking while under power and unlocking when you let off the gas, allowing you to turn. Unit comes standard with a one year warranty against workmanship defects. In applications with 4.88 or higher ratios, the ring gear will need to be ground to clear the c/clip block.
Technical Notes:
If installing this unit with 4.88 & up gear ratios, you will need to grind ring gear teeth to clear the cross pin. For Use In 1987 Up Axles With 7/8-inch Cross Pin
Fits:
1991 - 2001 Ford Explorer with Ford 8.8-Inch 31-spline axle (not IRS independent rear suspension)
2001 - 2010 Ford Explorer with Ford 8.8-Inch 31-spline axle
2002 Ford Ranger FX4 with Ford 8.8-Inch 31-spline axle
2003-2007 Ford Ranger FX4 Levell II with Ford 8.8-Inch 31-spline axle
2008-2009 Ford Ranger FX4 IF equipped with Ford 8.8-Inch 31-spline axle
Amazon's Price:
not rated
Order Product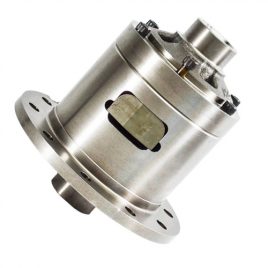 Detroit Locker DET187C147A For 1987-Up Ford 8.8-Inch 28-Spline Axles
The Detroit Locker maximizes traction by delivering 100% of the torque to both drive wheels. It is engineered to keep both wheels in a constant drive mode, and has the ability to automatically allow wheel speed differentiation when required. No other performance differential has the reputation for delivering traction in mud, snow, rocks and on the track.
Technical Details:
For Use With 28 Spline Axles
For Use With All Gears
Automatic Locking
Legendary Traction
Unmatched Durability
Fits:
1990-2011 Ford Ranger with a 28-spline 8.8-inch axle. Will not fit the Ford Ranger FX4 if equipped with 31-spline 8.8-inch axles.
Amazon's Price:
not rated
Order Product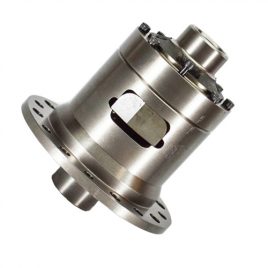 Detroit Locker 162C56A For Dana 35 TTB
The Detroit Locker maximizes traction by delivering 100% of the torque to both drive wheels. It is engineered to keep both wheels in a constant drive mode, and has the ability to automatically allow wheel speed differentiation when required. No other performance differential has the reputation for delivering traction in mud, snow, rocks and on the track. Fits 1990-1997 Ford Ranger 27-Spline Dana 35 TTB Amazon's Price:
not rated
Order Product