2020 ford ranger
Showing all 2 results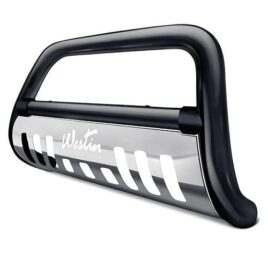 2019-2020 Ford Ranger Westin 32-3985 Textured Black Ultimate Bull Bar
The Ford Ranger Westin(TM) Ultimate Bull Bar is a front-end light bar made of 3-inch diameter tubing for larger model trucks and SUVs and made of 2.5 inch diameter tube for smaller trucks and SUVs. Product application is vehicle specific and comes complete with mounting kit. The Westin(TM)Ultimate Bull Bar features black molded caps on the crossbar welds for a finished and clean look. It features a stainless steel skid plate with a laser-cut Westin signature logo on it. Add a set of Westin(TM) Driving Lights for a complete customized look.
Amazon's Price
not rated
Order Product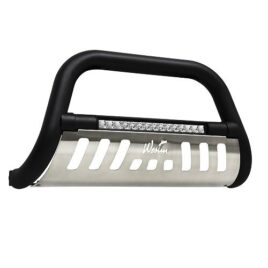 2019-2020 Ford Ranger Westin 32-3985L Textured Black Ultimate LED Bull Bar
Westins Ford Ranger Ultimate LED Bull Bar will take your truck to the next level with this cool new look! The integrated light bar is a 20 single row with 15 x 3 Watt Osram LEDs. The LED light bar is flush mounted in the center cross tube and weather sealed for moisture resistance. Built with 3 steel tubes, our Ultimate LED Bull Bar features molded transition bushings and a brushed stainless steel skid plate for a perfect look. The product is available in chrome plated stainless steel backed by a lifetime warranty, and in textured black powder coat backed by a 3-year warranty. Make a bold statement with Westins new Ultimate LED Bull Bar and give your truck the durability, look and style it deserves.
Amazon's Price:
not rated
Order Product